We design, manufacture and deliver steel water tanks of every shape and size to suit commercial, domestic, rural and industrial sites.
We Invented the 'Slimline' shape
First came the Slimline shape…next was our unique Slimline Squared range …now we are going to invent a tank specially for you! Custom made sizes and designs
Designed & Built for Architects
We actually are the best: Combining 30 Years of Experience with Innovation has made us the market leader in Colorbond Tanks
We only use the real stuff – we don't believe in just spraypainting. Genuine prepainted Colorbond Aquaplate Steel has been designed for the harsh Australian environment.
Quality Built Water Tanks
After 30 years we really know what we're doing and we are passionate about making tanks. Each tank undergoes a strict QA test before leaving our factory
Long-life Construction Warranty
If it breaks we fix it… but we make them unbreakable to start with. Our tanks are backed by the Bluescope Steel Warranty for peace of mind assurance
Don't just take our word on it – each tank is Engineered and Certified to Australian Standards. We were the first watertank to become Watermarked
The tanks look great & appear really well built, sealed & finished. We put 8000L in the big one the next day, all solid. Thanks for your quick reply to my initial quote request & your direct answers to all my questions - it got you the job.
Tank received this morning and I couldn't be happier! I will be in touch at the end of next year when I intend to buy two very large tanks for a planned renovation!
Please thank Phil for me for all his help and pass on our praise for the entire team which have shown how to service client needs very well . Wish all our dealings with other service providers was as good.
Thank you for organizing the delivery for between 1:00pm and 3:00pm…we appreciate it and thank you and your Team for the efficient manufacture of our tank.
Congratulations to management for employing people who work hard at producing a quality product and genuinely care about customer service.
Slimline Tanks had the best price, great customer service, free delivery to our area although it was over 90kms away, and our new tank looks fabulous!
Subtle differences that make our tanks simply the best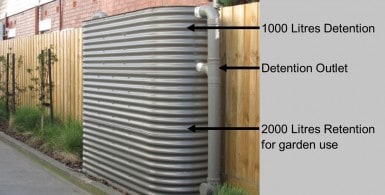 Your plans are calling for 2,000 Litre Stormwater Detention Tank, but you're not sure what that is?
Read More »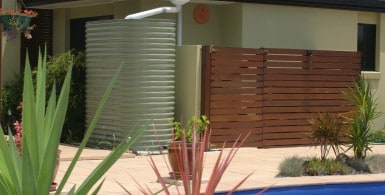 Finally … winter is over and spring is here! (thankfully, don't know about you but we're sick of this grey weather!) Summer is just around the corner, and although we all enjoy the great weather we do need to think responsibly about our water use over the summer months. A question we get asked all the time here at Slimline:
Read More »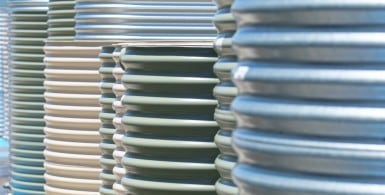 Aquaplate is a specialised material developed by Bluescope Steel specifically for drinking-water tanks. It is Australia's premium tank-making material, and is backed by a 20 year warranty. This material has an internal tough food-grade, two-ply polymer lining bonded to the steel during manufacture on BlueScope's production lines. In short, this means that water cannot ever touch the steel, eliminating rust
Read More »